8MTR PRO FISHERMAN SI & SII
24-degree deadrise! The true performance of this boat in rough waters is undeniable. With a heap of fishing room, many built in eskies and a heap of standard accessories, the 8mtr Pro Fisherman should be on your short list of boats. Its large fuel capacity ensures a wider range of fishing grounds can be explored easily, while the deep vee hull ensures the best ride under the worst weather conditions, providing a dry, smooth performance.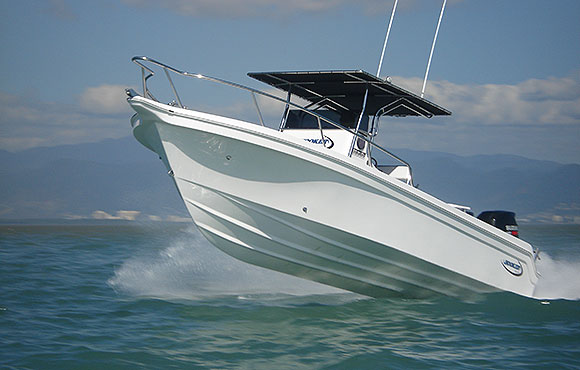 8mtr Pro Fisherman
The ultimate in blue water performance with a super deep vee hull.
Packed full of features and plenty of room
Plenty of room on this beauty! Try filling all the standard built in eskies. It's packed with features too.
You won't find a better performer
The faster the better in the 8mtr Pro Fisherman. Stability isn't compromised either.